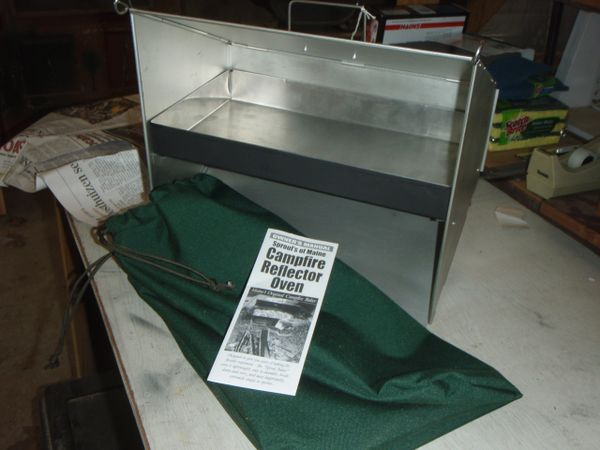 (1) THE SPROUL BAKER KIT
THE SPROUL BAKER reflector oven Includes the folding reflector oven, baking pan, user manual, and logo screened cloth trail bag, boxed in a strong mailing carton. Hand made in Bowdoinham, Maine.

Dimensions: Height 11.5 inches, Width 13.5 inches, Depth 7.75 inches
Collapsed Dimension(oven only): 13x13.25x2.5 inches
Weight (oven and pan): 2 pounds 4 oz.
Material (oven): tinned steel, (Pan) food grade aluminum